A GIANT leap for my little hut.....
This past weekend saw us setup an exhibit with my VERY talented friend Natasha Hook of HEARTFELT (blog pending and hopefully up and running very very soon)... at the annual amazing
NWJ Bridal Show
at the Durban Exhibition Centre. WOW.... is all I can really say...
WOW, WOW, WOW.....
A project we decided to take on only three weeks ago and we really amazed ourselves. THANK goodness Natasha and I have the same taste so putting this exhibit together was fun and just so easy too. Branching out into the wonderful world of weddings was only talk between us, so tackling this project head on and finally making it happen in whirlwind time has been exhausting to say the least, but totally and utterly rewarding with the overwhelming response we received. Thank you to all for the inspiring and encouraging responses from our KZN brides to be, wedding planners, wedding venues, etc etc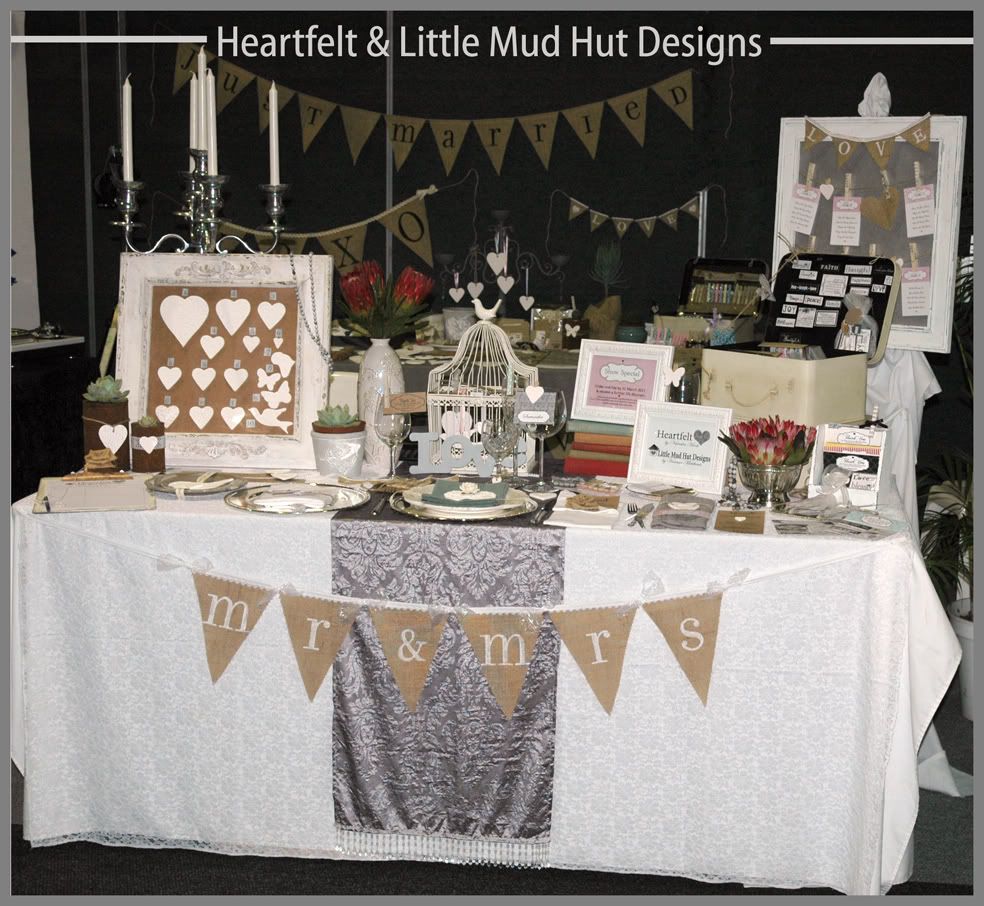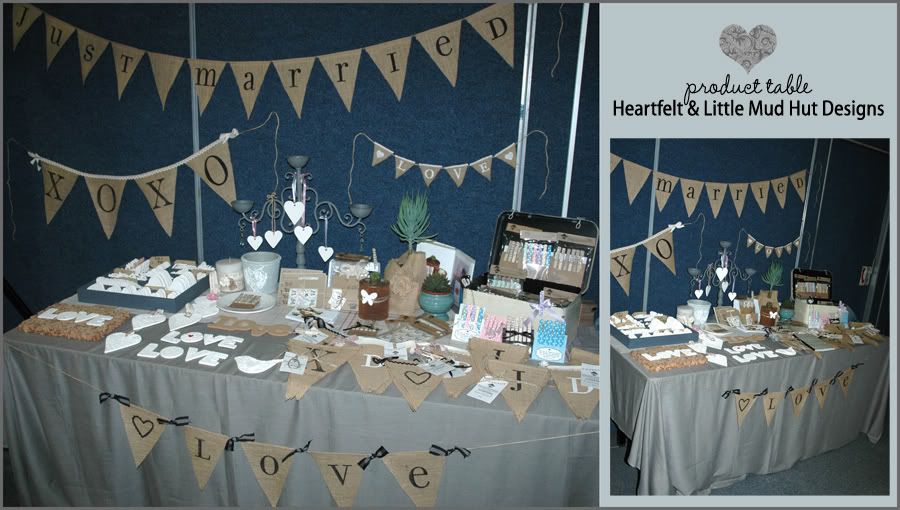 and then to top the excitement we had this weekend...... we got this: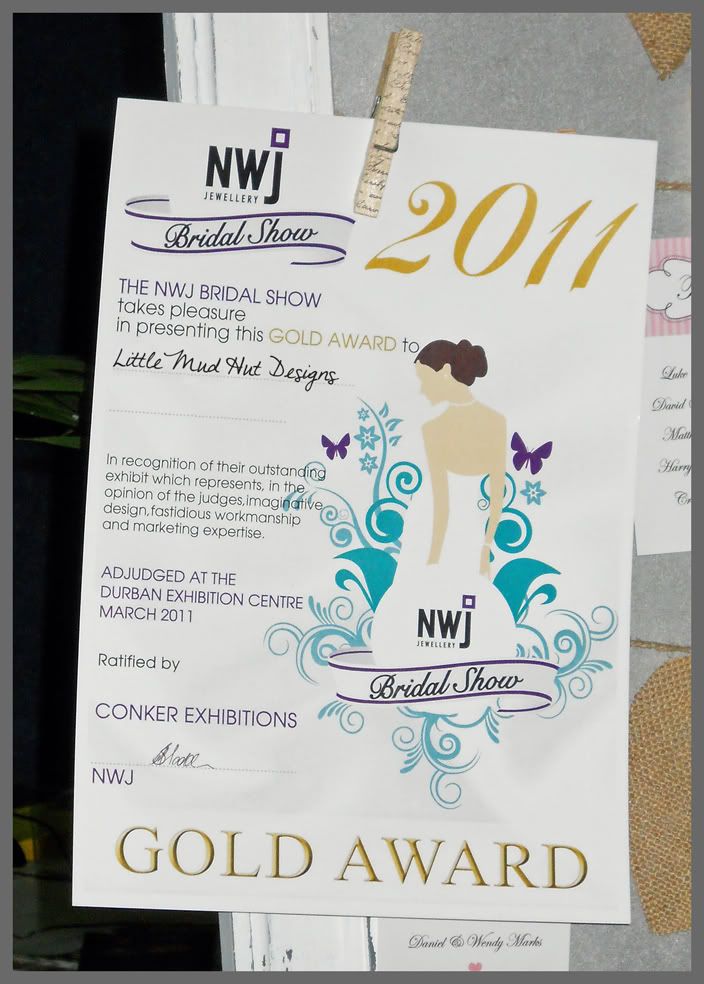 yes..... that IS a GOLD AWARD, awarded to only ten exhibitors of the approximately 145. What a priviledge... thank you to the organisers and judges. Still doing the happy dance.
Some more pictures from our long but fruitful weekend....